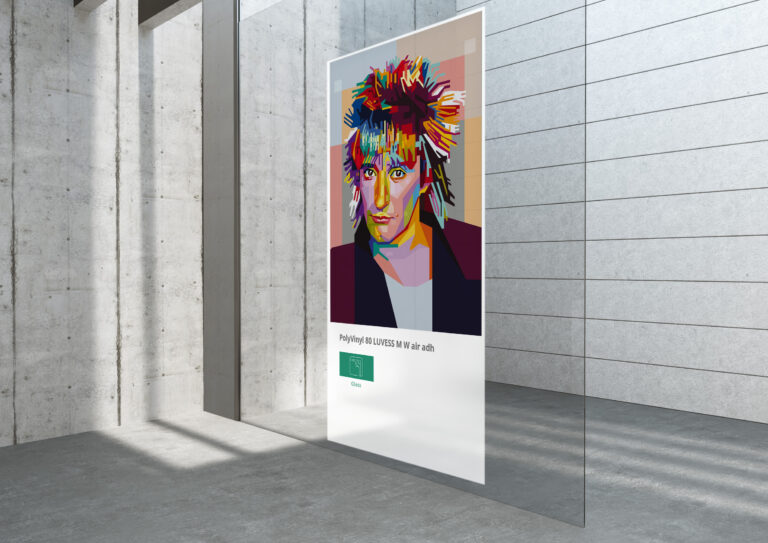 PolyVinyl 80 LUVESS M W air adh
---
Polymeric PVC film, self-adhesive film with air channels for dry application. Printable with latex, UV curable, eco solvent and solvent inks.
The advantages at a glance
• Dry, bubble-free, clean, fast and child-friendly bonding
• Easy bonding even of larger surfaces possible
• Permanent adhesive with very good adhesion
Material is suitable for the following areas of application
Glass
Sticker/Tattoos
Available in the following dimensions
exterior resistantscratch resistant cold cuttableeasy to apply very good flatness permanent
You would like more information about com2C and our services
You would like to get to know com2C personally or have questions?
With pleasure! We are looking forward to meeting you.
address
Industrieweg 1
D- 32457 Porta Westfalica
office hours
monday - thursday
8:00 - 17:00 Uhr
friday
8:00 - 16:00 Uhr
Are you facing a special project?
We develop customized solutions in the shortest possible time.
Would you like to order free samples?
Simply fill out the form below.