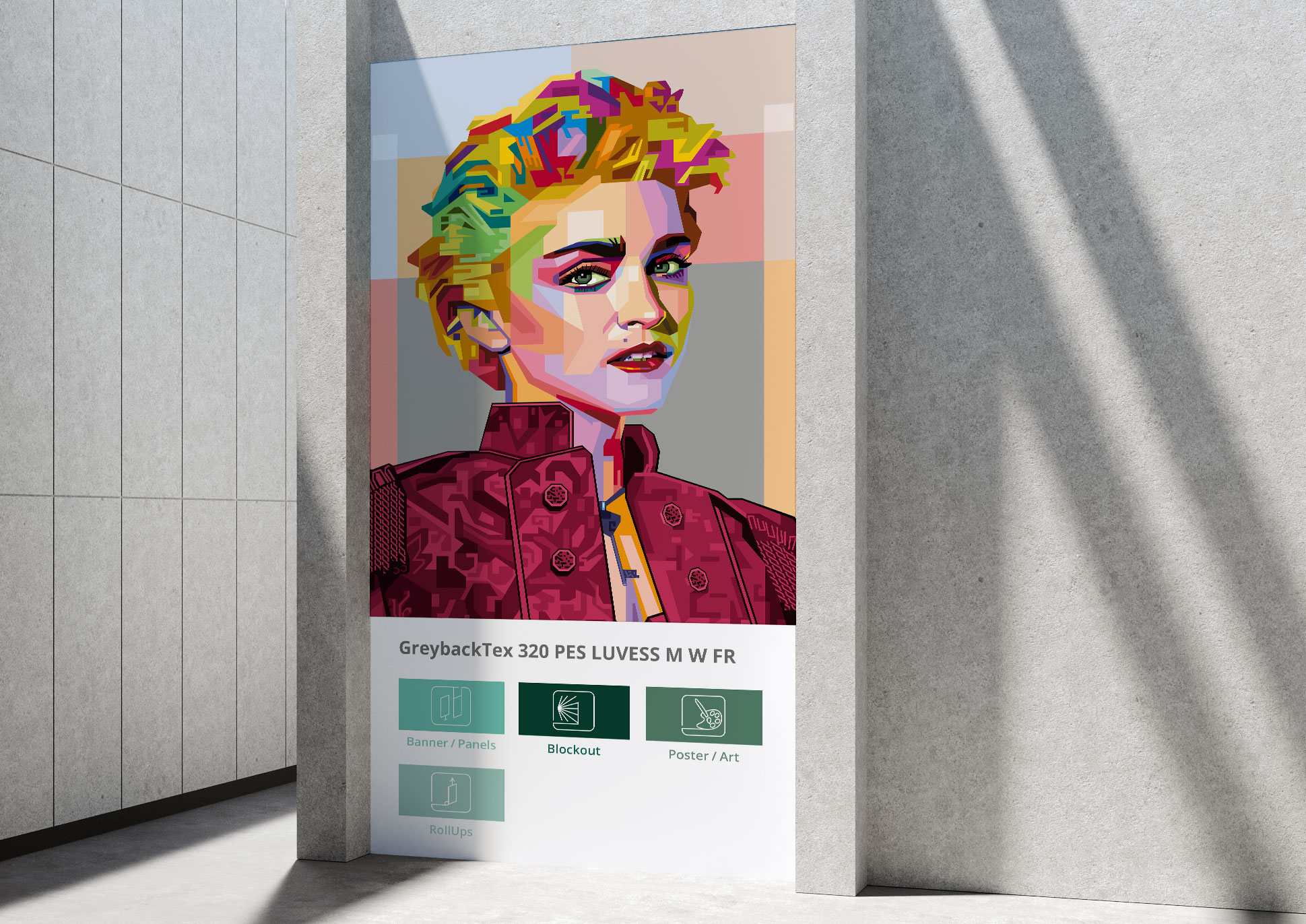 GreybackTex 320 PES LUVESS M W FR
---
GreybackTex 320 PES LUVESS SM W FR is a curl-free, PVC-free, coated polyester fabric developed for display systems, roll-ups and banners.
It is excellently printable with latex, UV curable, solvent and eco solvent inks.
The advantages at a glance
• Excellent flatness
• No curling/dishing
• Good dimensional stability
Material is suitable for the following areas of application
Banner/Pannels
Blockout
Poster/Art
RollUps
Wallpaper
Available in the following dimensions
tear-resistantscratch resistant PVC-free cold cuttable very good flatnessno curling
Green Product
With GoGreener products, we rely exclusively on sustainable and PVC-free materials. How to offer your customers environmentally friendly printing materials – and without compromising on price or quality.
Many customers have increasing demands when it comes to sustainability. With GoGreener you meet these requirements and meet the current zeitgeist.
You would like more information about com2C and our services
You would like to get to know com2C personally or have questions?
With pleasure! We are looking forward to meeting you.
address
Industrieweg 1
D- 32457 Porta Westfalica
office hours
monday - thursday
8:00 - 17:00 Uhr
friday
8:00 - 16:00 Uhr
Are you facing a special project?
We develop customized solutions in the shortest possible time.
Would you like to order free samples?
Simply fill out the form below.